COVID-19 and ProperSoft Inc.
At ProperSoft, we are committed to help you save your time with our tools during this crisis.
Your support is our priority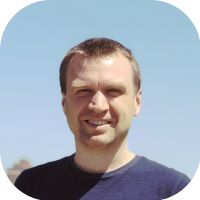 We provide support as usual, committed to respond to all requests within one business day. If you need help with your conversions, please do not hesitate to email us. Please attach the file you are trying to convert, indicate which accounting software (version, year, country edition) you are using.
More features for the same price
Our tools are frequently updated with new features added and existing features improved with every update.
All converters were recently updates to support high resolution displays.
All converters output to CSV file regardless of the converter main output format.
All converters support payee/name renaming and category assignment based on name (were applicable)
Windows and macOS versions are identical and updates at the same time.
Your license is to use with either Windows, macOS or both.
Personal Lifetime Licenses
Personal Lifetime licenses come with one-time fee, free lifetime updates and upgrades. Specific converter licenses come with 30 days of support and the AccessAll lifetime includes 15 months of conversion support.
More trial time
If you need to try the tool again, please email and get a new trial license.